---
---
What better way to decorate your home and make it warm and inviting to your family and guests than our botanical diffuser
MORE INFO

PRODUCT USE TIPS & SAFETY

SHIPPING, RETURNS & EXCHANGES
A large 250ml bottle, decorated with real dehydrated plants of hydrangea and other gorgeous florals will last at least 6 months
Frangipani
A bouquet recreating the scent of one of the most beautiful flowering trees.
Green Bamboo, Fig & Melon
Be rejuvenated by this fresh scent that reveals coconut and fig alongside green bamboo, seagrass, orange flower and vetiver. Rounded off with sweet melon
Vanilla Caramel (our best selling scent)
delicious and creamy with gorgeous top notes of vanilla, blended with luscious caramel, butter, and chopped nuts to create this delightful fragrance.
Vanilla | Caramel | Cream | Cocoa Butter | Buttermilk | Burnt Sugar | Brown Sugar | Creamy Nutmed | White Chocolate
By the Sea
White water, crashing waves and the air pungent with salt. This fragrance is a delight to the senses with a gorgeous blend of herbs, florals and water
Gardenia
The exquisite aroma of tropical Gardenia with a top note so sweet and green, and a floral body so intense and rich, truly capturing the natural aroma found in this beautiful flower.
Coconut Lime
A luscious blend of juicy citrus fruits such as lemon and lime on a delicate heart of creamy coconut and fresh florals. Vanilla notes and sandalwood round out the blend.
PRODUCT USE TIPS & SAFETY
DIFFUSERS
Place all reeds into the diffuser bottle. After a few hours, turn the reeds over. Continue turning the reeds every few hours - turning at least 3-5 times in 24-48 hours, this helps the reeds to absorb the fragrance and to start letting it carry to your environment. You can continue turning the reeds over on occasion, over the next few days, and then after a week, or whenever you want to get the scent going again.
Initially, some people might experience a strong alcohol smell. Don't be alarmed, we do use some alcohol in our formula as alcohol helps the scent throw and helps the reeds to absorb the fragrance, so that you can start enjoying it sooner. The alcohol smell won't last a very long time. The remaining fragrance oil will last at least 3 months. We recommend sweet fragrances such as fruity notes, and sweet floral notes (example - honeysuckle) for better scent throw.
Note: individual people might find some fragrance notes stronger, than others. If you would like to know what fragrances suits you best contact us for a free discussion at cocolouissales@gmail.com

DIFFUSER SAFETY WARNING : Keep out of reach of children and animals. DO NOT SWALLOW. Keep away from heat and flames, sparks, electronic. Wipe all spills immediately. The bottom of your diffuser bottle will have a safety warning sticker. We recommend to read and adhere to all instructions contained therein.
SHIPPING, RETURNS & EXCHANGES
PROCESSING TIMES
Every product that is handmade/ handpoured is made to order just for you! We may not be as fast as Amazon but we will update you via email when your product is on the way. We anticipate all orders to be processed within 2-5 working days for most times. In any case you can always get in touch with us to check the status of your order and we will reply within a couple of hours at the latest
For all other products, processing times are 1-2 days for items that are in stock, back ordered items can take several weeks. Please email to check with us : info@cocolouis.com.au
SHIPPING
After shipping a notification will be sent to you with your tracking number
Our shipping partners are AUS Post Sendle and a few others, we do ship worldwide ! Please note the shipping costs to overseas are a bit higher due to candles being heavier in nature and we can't just send them in satchels. All rates are calculated directly by the carriers and are discounted rates. We will definitely continue to work towards getting you the best shipping rates
Orders within AU may take up to 7 days to arrive after shipping but we recommend to track with the tracking number that you will be provided directly on the carrier website.
Shipping to overseas will depend upon customers and carrier processing, please check with them directly
RETURNS AND EXCHANGES - 30 day money back guarantee !
We make everything with love and care and are sure you will love your products also! but if for any reason you are unhappy with your product, we will happily refund you or provide an exchange. Please view the full returns and exchanges policy for details
DAMAGED ITEMS
If in any case your item arrives damaged, don't worry we've got you! We'll send you a replacement and even a little extra :)
Email us at: cocolouissales@gmail.com with your damaged item photos, and please view the shipping, returns and policies page for more information in regads to receiving a refund or replacement for your damaged order.
---
Customer Reviews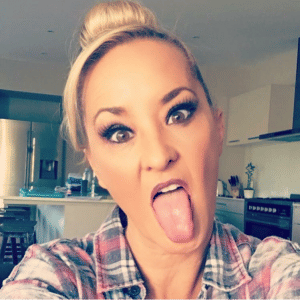 CM
08/05/2021
Caroline M.

Australia
Delightful diffuser
Love this diffuser! The little petals and flowers inside just add a pop of prettiness to the beautiful smell. Love love love. x