---
---
Relax and care for self with our Epsom bath salts- formulated to take the stress, tiredness and pain out of your muscles so that you can feel brand new, and ready to take on the world again ! Enjoy the healthful as well as mindful benefits of relaxing with real organic rose petals filling your bath.
Self care has never looked so good ! 
Elemental Magnesium
Our Epsom salt baths mixture contains the element Magnesium. Why is this important ? 
"Most of the reported benefits of Epsom salt are attributed to its magnesium, a mineral that a lot of people do not get enough of. These particles can be absorbed through your skin whilst having a bath, providing you with magnesium and sulfates — which serve important bodily functions"
Magnesium promotes sleep and stress reduction 
Epsom salts can help relieve pain and swelling
Improve performance and recovery by reducing muscle sourness and relieving muscle cramps
Baking soda health benefits - from helping to heal eczema, to helping reduce nappy rash, baking soda has been reported to also heal haemorrhoids and chickenpox !! We have included a good amount of this incredible ingredient to our bath salts
Directions : use half to a full cup of our Epsom salt mixture for the whole bath, soak for at least 15 minutes
Safety precautions : avoid ingesting salts, avoid use of very hot water for the bath
Storage : 3-6 months out of sunlight in a dry place
Additional Information - our packaging is not completely airtight, we do this to avoid air/ gas buildup from the Soda Carbonate contained in the bath mixture to avoid risk of high pressure build up. If you notice the salts clumping after a time, rest assured they are still useable and will work as intended, you may add some rice to dry up the mixture. 
500g gross weight
SHIPPING, RETURNS & EXCHANGES
SHIPPING, RETURNS & EXCHANGES
PROCESSING TIMES
Every product that is handmade/ handpoured is made to order just for you! We may not be as fast as Amazon but we will update you via email when your product is on the way. We anticipate all orders to be processed within 2-5 working days for most times. In any case you can always get in touch with us to check the status of your order and we will reply within a couple of hours at the latest
For all other products, processing times are 1-2 days for items that are in stock, back ordered items can take several weeks. Please email to check with us : info@cocolouis.com.au
SHIPPING
After shipping a notification will be sent to you with your tracking number
Our shipping partners are AUS Post Sendle and a few others, we do ship worldwide ! Please note the shipping costs to overseas are a bit higher due to candles being heavier in nature and we can't just send them in satchels. All rates are calculated directly by the carriers and are discounted rates. We will definitely continue to work towards getting you the best shipping rates
Orders within AU may take up to 7 days to arrive after shipping but we recommend to track with the tracking number that you will be provided directly on the carrier website.
Shipping to overseas will depend upon customers and carrier processing, please check with them directly
RETURNS AND EXCHANGES - 30 day money back guarantee !
We make everything with love and care and are sure you will love your products also! but if for any reason you are unhappy with your product, we will happily refund you or provide an exchange. Please view the full returns and exchanges policy for details
DAMAGED ITEMS
If in any case your item arrives damaged, don't worry we've got you! We'll send you a replacement and even a little extra :)
Email us at: cocolouissales@gmail.com with your damaged item photos, and please view the shipping, returns and policies page for more information in regads to receiving a refund or replacement for your damaged order.
---
Customer Reviews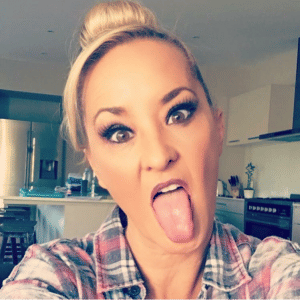 CM
08/05/2021
Caroline M.

Australia
Bath salt bliss
These are beautiful in a bath. They look pretty and smell delightful. x